With the new Clan Capital and the new game mode, there are new maps that require layouts as well. With all the different parts of the Clan Capital and levels there are I have experimented a lot to come up with this guide here to help you choose the right one for your Clan Capital.
In this guide you will find them grouped by section and level so you can choose the correct one – please mind, as of now there are no copy base links available for Clan Capital maps so you need to copy them manually! I hope Supercell will change that soon but right now this is the only way to do it.
Quick Links (choose what you're looking for and jump directly there):
Capital Peak
Dragon Cliffs (coming soon)
Golem Quarry (coming soon)
Best Capital Peak Layouts
Here you will find the best Capital Peak layouts, grouped by level.
Capital Peak Level 1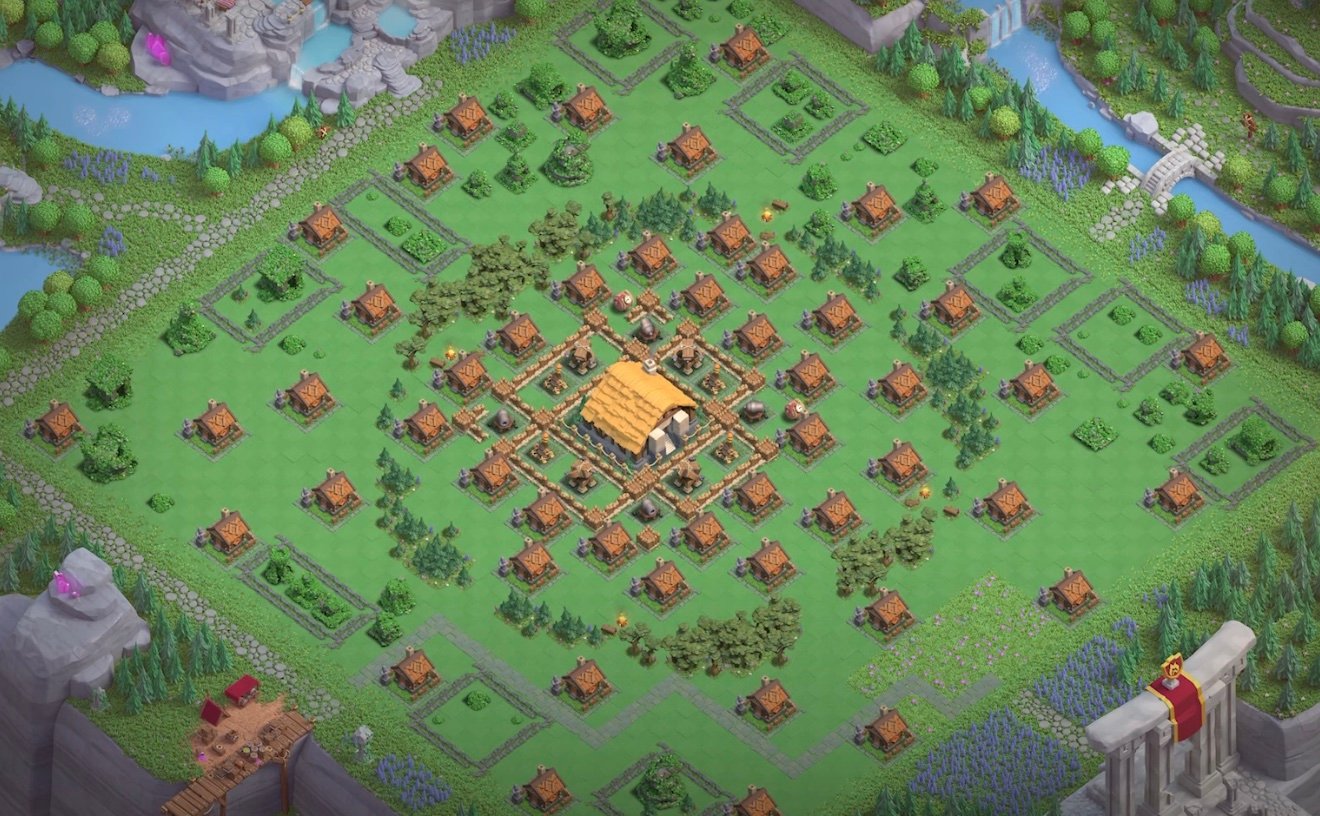 Right at the start you don't have many options to arrange the buildings in the Capital Peak, so the best option is to use the walls on defenses around the Capital Hall and spread around the other buildings.
Capital Peak Level 2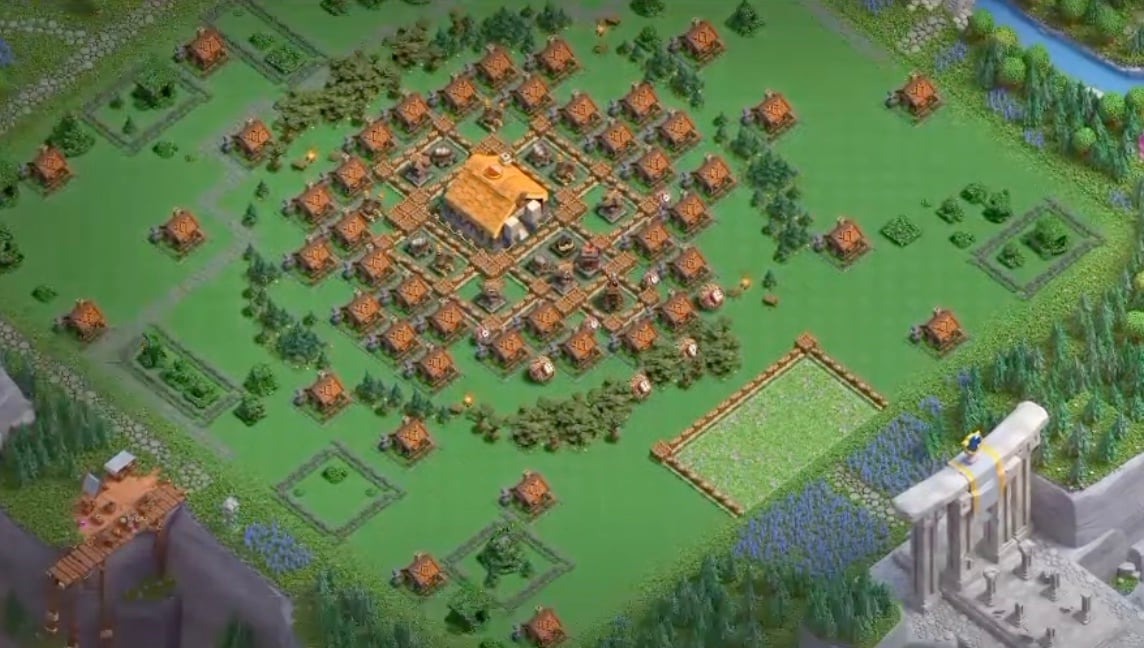 With more options you should now start gathering the buildings around the core to slow down attacking troops and keep the defenses protected by the walls, this gives the maximum protection in most scenarios tested so far.
Capital Peak Level 3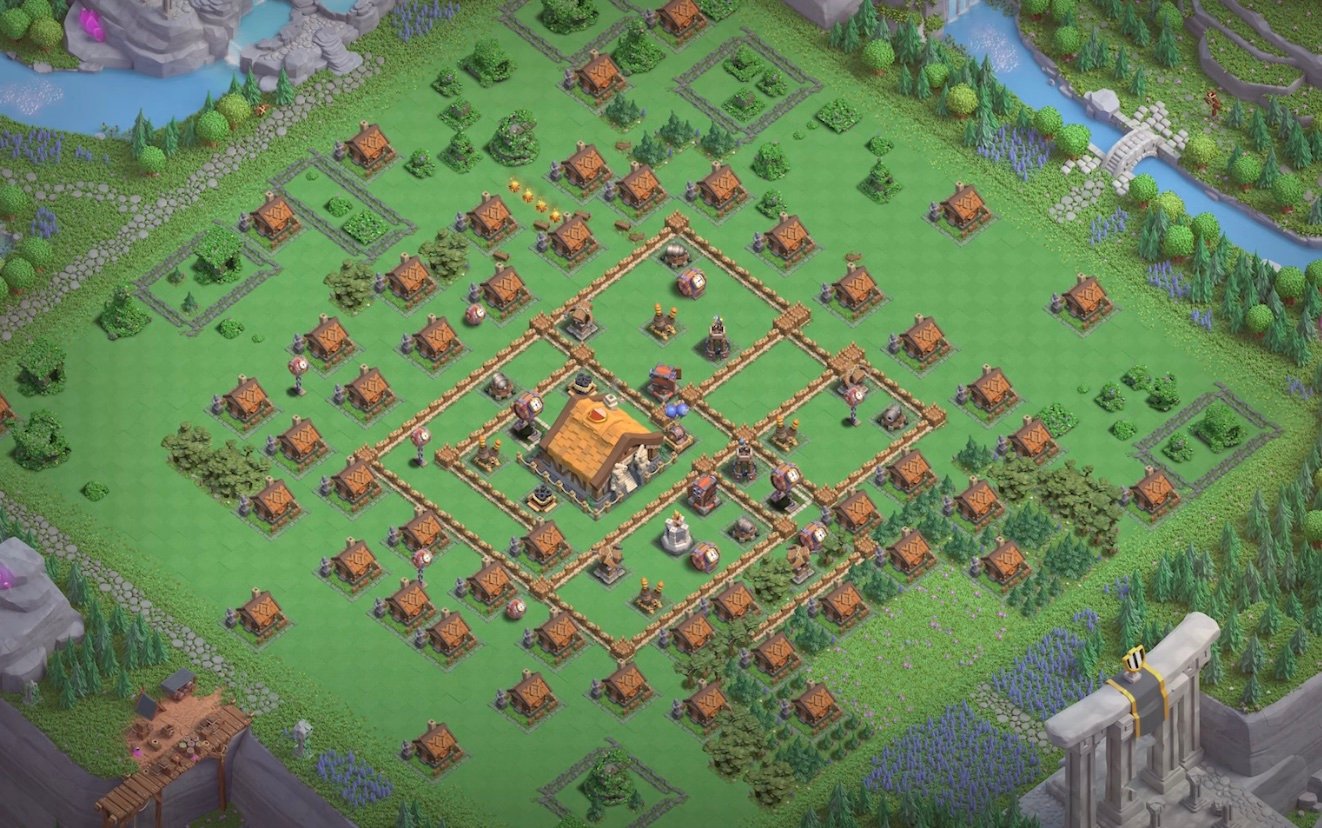 At Capital Peak Level 3, you have the option to finally build some more complex compartments with the walls and get your defenses into more strategic spots. The best approach right now is using the walls to form bigger compartments and put the defenses there and use the other buildings around as perimeter structures to keep the troops away from your defenses as long as possible.
Capital Peak Level 4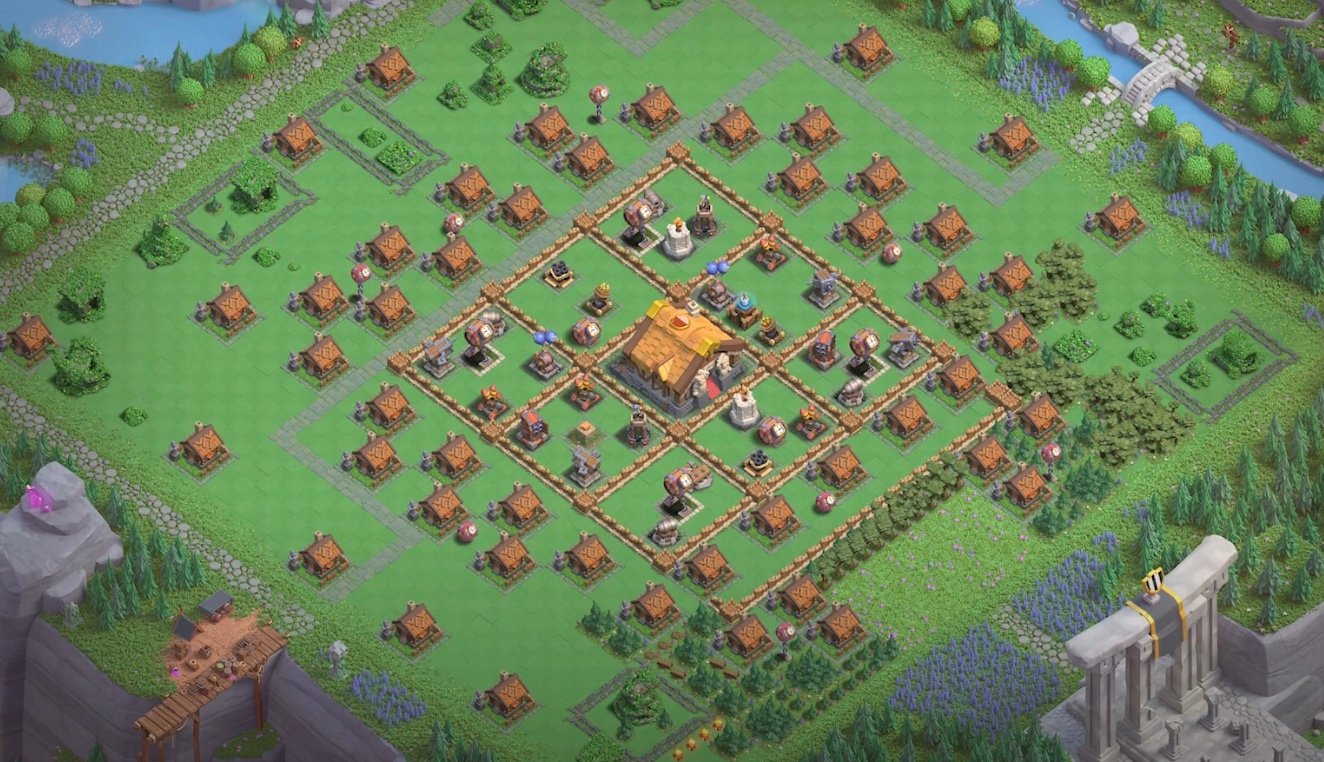 I found that creating these even-spaced compartments for the defenses worked the best and you can have a second line of walls for approaching troops with the perimeter structure as you would use it in Capital Peak Level 3 setups.
Capital Peak Level 5
With the additional elements you can now start transforming into a real ring base with a large core and more perimeter that will defend better.
Capital Peak Level 6
With Clan Peak Level 5 you should have started building a ring base, with Level 6 you can finalize it and get a nice defensive boost with a real core and a real ring around it.
Best Barbarian Camp Layouts
Here you will find the best Barbarian Camp layouts, grouped by level.
Barbarian Camp Level 1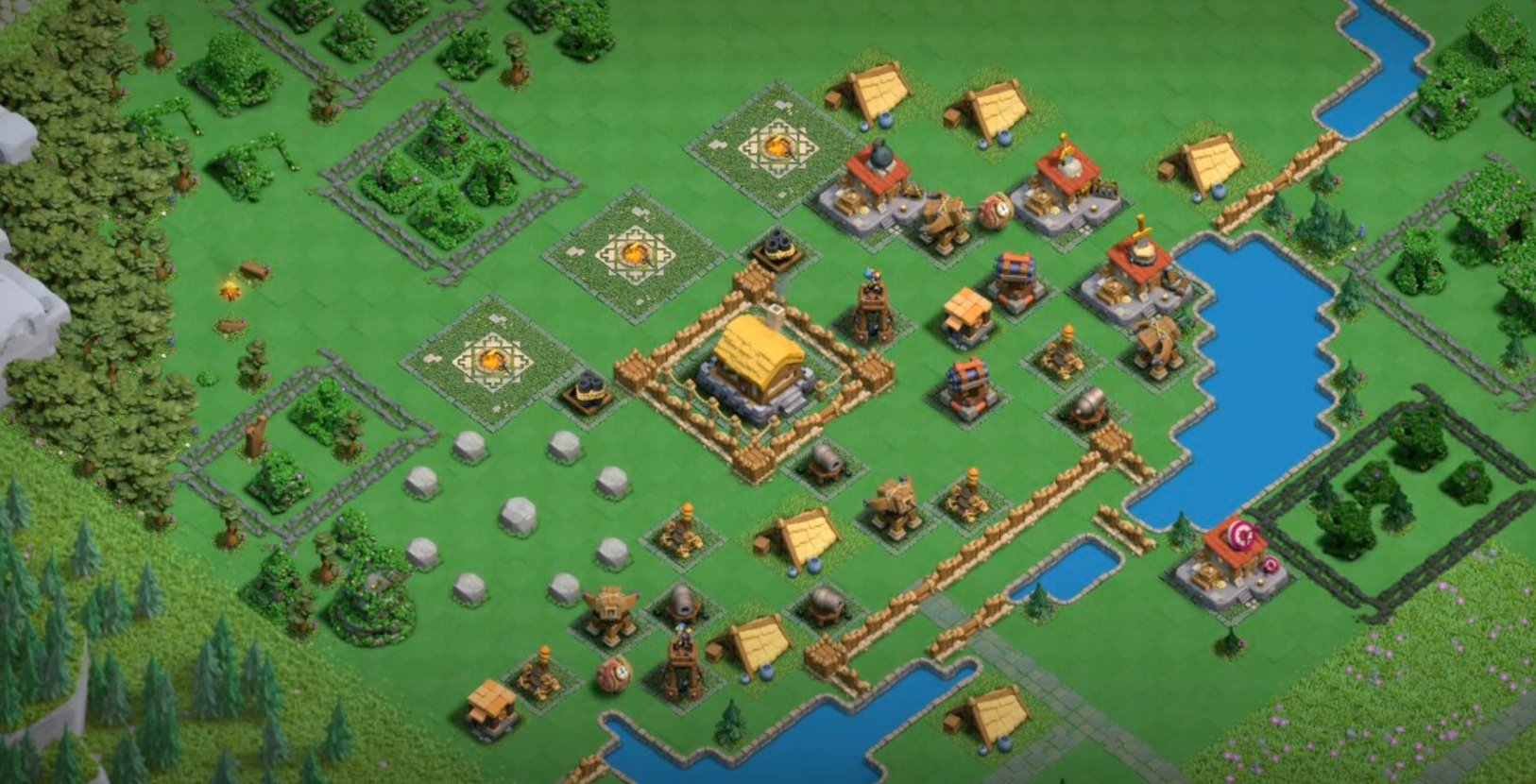 Don't get overly complicated here and use the walls to block the pathways and the defenses behind it. I mean, there's not many options you have for Barbarian Camp Level 1 setups so this is the one that makes the best out of it right now.
Barbarian Camp Level 2
At Barbarian Camp Level 2 you can start getting more creative but your main objective should be blocking the pathways as effectively as possible as those are the bottlenecks the attacker needs to go through and you want to prevent that as long as possible.
Barbarian Camp Level 3
At Level 3 Barbarian Camp you can proceed with the concept of blocking the entrance points but do it more efficiently and without putting all your structures there and create more smaller "islands" that hold up better.
Best Wizard Valley Layouts
Here you will find the best Wizard Valley layouts, grouped by level.
Wizard Valley Level 1
In my opinion, the 1st level of Wizard Valley is all about creating an island and blocking the access paths, with the large 9 o'clock section being the most difficult one. Double-wall setup here is the best approach as this will also be the section where the attacks will come in first.
Wizard Valley Level 2
As you can see, with the additional structures you're now able to close the bridge entry point at 2 o'clock way better and add more inner layers inside the island that will slow down attacking troops a lot better.
Best Balloon Lagoon Layouts
Here you will find the best Balloon Lagoon layouts, grouped by level.
Balloon Lagoon Level 1
Your primary objective at the 1st level of Balloon Lagoon is to strategically close the area and split it into compartments as effectively as possible and I believe this layout does the best with the structures available.
Balloon Lagoon Level 2
At level 2 of Balloon Lagoon you can start switching your defensive technique and instead of breaking the area into compartments rather create a very tough corner area that is hard to crack and spread the rest of the buildings around – results have shown this makes it a lot better to defend.
Best Builder's Workshop Layouts
Here you will find the best Builder's Workshop layouts, grouped by level.
Builder's Workshop Level 1