Artifacts are unique gear items that will boost your hero a lot more than any other equipt with certain special benefits. In this guide I want to show you all you need to know about the different artifacts, including where you will find them and also give you an overview what artifact you should use on which hero.
All Artifacts & How To Get Them
There are 7 different artifacts in AFK Arena and you can equip on any hero plus 13 class-specific artifacts – here's a general tier list. You will find a detailed tier list for every hero individually below.
By the way, before we start… please don't forget to check out my frequently updated list of active gift codes in AFK Arena here, there's always at least one code active that will give you some free rewards.
Dura's Eye

S+

Dura's Eye is the second artifact you can unlock and it will boost attack speed, critical damage and also haste at the fully enhanced level. It's a perfect fit any hero that deals damage and can deal critical damage for a nice extra boost. You can find it in Secrets of the Forest in Peaks of Time

How to get Dura's Eye

Windbinder

S

Windbinder is the Mage Class artifact and it will give the heroes you equipped it on 250/300 Energy at the start of a fight and take 200 Energy once they have cast the ultimate for the first time. It's basically super-charging them so they will be able to ultimate fast at the beginning of a battle.

How to get Windbinder

Dura's Call

S

Dura's Call is the third artifact available and will generate additional energy for the hero that has this artifact equipped - the best use is for heroes that have really strong impact ultimates that you want to charge as fast as possible. You can find it in Rest in Peace in Peaks of Time

How to get Dura's Call

Chaos Bringer

A+

Chaos Bringer is exclusive for Warrior Class heroes and normally it outclasses Dura's Blade in terms of damage unless you have battles that last the full 90 seconds, like Twisted Realm or Guild Hunting battles. First choice for every warrior hero.

How to get Chaos Bringer

Barricade

A

Barricade in a tank class artifact and it helps other heroes to survive by letting your tank jump in to mitigate the damage and place a shield on the protected hero. The thing is, you need a tank that can handle a lot or this can kill your main tank easily.

How to get Barricade

Tidebearer

A

Tidebearer will give the hero who equipped it a shield of 30% max health every 15 seconds in the battle for 5 seconds and converts the leftover shield after 15 seconds into Energy (maximum of 120 points). So, you can keep your support heroes either save or let them gain extra Energy. It's nice to prevent the terms of Dura's Call when multiple heroes have it in your lineup and lets you also get support heroes in the frontline.

How to get Tidebearer

Dual Divinity

A

Dual Divinity is the third ranger class artifact and is strong but also niche as you need to use it on a hero that will fight on the enemy side of the battlefield and returns up to 50% increased damage and reduces damage take to up to 50% for the first 35 seconds into battle.

How to get Dual Divinity

Verdant Longbow

A

Verdant Longbow is the second ranger artifact and it's a tank killer. Basically every 3rd/4th attack will deal double damage and ignore defense rating, this makes it great for backline ranger heroes that don't require the extra survivability from Shroud of Verdure and give them great possibility to take out enemy frontline heroes.

How to get Verdant Longbow

Dura's Blade

B+

Dura's Blade will raise the attack stats for the hero every 3s until the end of the battle and makes it a perfect artifact for heroes that deal constant damage and you have a battle that last for the full 90 seconds. You can find it in Vipers Marsh in Peaks of Time

How to get Dura's Blade

Warden of the Arcane

B

Warden of the Arcane is the second mage class artifact and will deal additional damage every 12 seconds. The damage is not that crazy and compared to the other mage class artifact this is for sure not that powerful. Only use as an alternative artifact on AoE heroes.

How to get Warden of the Arcane

Shroud of Verdure

B

Shroud of Verdure will give the hero a shield initially when into battle and also raise their attack rating for the 8 seconds the shield is active. This helps especially heroes that have problems surviving and can get countered easily with heroes that will deal a lot of damage to them.

How to get Shroud of Verdure

Oceanic Strings

B

The Oceanic Strings is the third support class artifact and will heal the most injured hero whenever a normal attack or ability (except ultimate skill) is hitting from the hero that has equipped this artifact. To make it easier, it will heal almost all the time for a small amount and always the hero that has the lowest hitpoints, so it's a crazy healing engine. This sounds super powerful but there are actually not that many compositions that can use it. Setups with good healing won't need it and the healing is not that much to replace a full healing setup but can be really helpful on certain heroes.

How to get Oceanic Strings

Waistband of resilence

B

Life's Limit

C

Life's Limit is the third tank class artifact and it will deal an enemy dealing damage to the wielder an AoE damage that will ignore armor and also reduce Haste. The description is super vague so we will see how this will work in practice.

How to get Life's Limit

Dura's Chalice of Vitality

C

Dura's Chalice of Vitality restores health every second for the firest up to 45 seconds of the battle and unlike Dura's Drape this is a great way to keep tanks alive. You can find it in the Savage Wastes in Peaks of Time

How to get Dura's Chalice of Vitality

Winged Warden

D

Winged Warden is the third mage class artifact and will steal the health regeneration and energy recovery of an enemy when the enemy deals damage to the wearing hero for the first time. Really vague description and not that versatile overall.

How to get Winged Warden

Pauldron of Burning Fury

D

Pauldron of Burning Fury is the third warrior class artifact and great for warrior class heroes to directly counter when getting dealt damage that also scales by the health of the wearer already lost. Great for heroes that go into direct combat but there's not that many that can use it well, tbh.

How to get Pauldron of Burning Fury

Dura's Grace

D

Dura's Grace in an artifact that will cast a shield and prevent mind control when fully enhanced. It's working good for heroes that can use some additional survivability either in the frontline or as they fight behind enemy lines. It's the first artifact you can find in Peaks of Time and in the first real, Ranhorn's Strife

How to get Dura's Grace

Seraphic Tide

D

Seraphic Tide is the second support class artifact and is not that useful for support heroes compared to Tidebearer simply for the reason that support heroes with additional survivability are more worth than that small healing/damage combined with the haste buff/debuff that doesn't make that much of a difference.

How to get Seraphic Tide

Dura's Drape

F

Dura's Drape will give your hero additional health recovery during the fight. I personally don't find this artifact crazy helpful but heroes that benefit from health regeneration find good use in this artifact. You can find it in the Far Frontier in Peaks of Time

How to get Dura's Drape

Dura's Conviction

F

Dura's Conviction is the perfect artifact for damage dealing backline heroes that will not only raise their attack stats when there's no enemy hero around, it will also use a shockwave to protect the hero from enemies and pushes nearby enemy heroes back. You can find it in the Solar Plane in Peaks of Time

How to get Dura's Conviction
---
What Heroes To Use The Artifacts On
You can equip an artifact on several heroes, depending how much you enhanced it. Each hero has a clear first-choice (with very few exceptions) artifact that you can see below in the table.
As you probably have more heroes than slots on the artifact, you might also consider equipping a secondary or third choice artifact instead of not equipping any artifact on the hero.
Please mind that the list here in alphabetic order 🙂
Please also mind that I also have included the ideal artifact now in the best hero tier list for easy access here.
---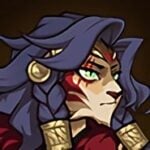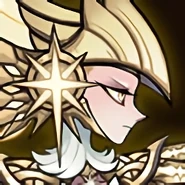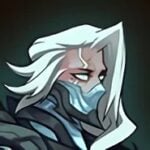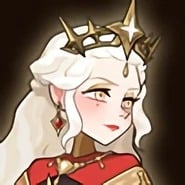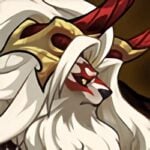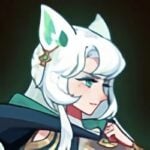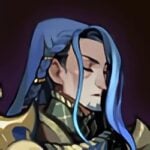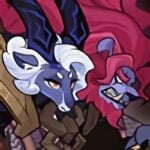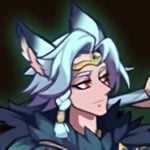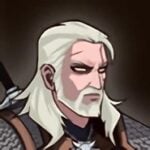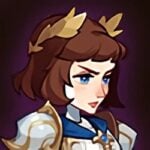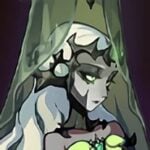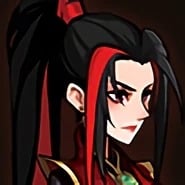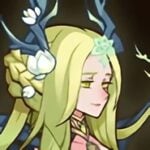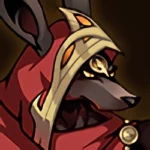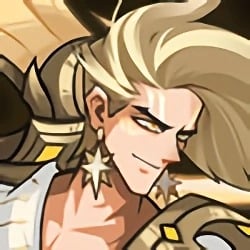 Conclusion
This is the end of the recommended artifacts in AFK Arena and if you think I made a mistake or wnat more information, please post a comment below and i'll be more than happy to help.