Engravings are a tool to improve heroes and a pretty long-term grind. Engravings have been getting enabled during the previous updates and now that they are full available for all factions I have created a priority tier list that makes sense and should give you a general blueprint in what order you want to spend on your heroes.
First, a couple of things before we get into the tier list of engravings…
I haven't released any Engravings tier list right away until I saw all the engravings for all factions for the reason to put them into the right order. Engravings are the next big long-term grind after the furniture and I wanted to make sure that I can give you a proper order, for F2P and for spenders.
Another thing is that I don't wanted to give you a big list what Engravings unlock what ability, you can check that in the game and I want to make this tier list as on-point as possible, showing you a clear priority list how to invest and not building a wiki article here.
By the way, don't forget to check out the active gift codes for AFK Arena here.
Engravings Priority Tier List
IMPORTANT! The list belows shows the priority per faction, so please compare it to your roaster and the heroes you use/compositions you use!
Awakened Heroes
Awakened heroes in AFK Arena are a category on their own and hard to fit into the other factions for the simple reason that they are extremely powerful. However, many players only invest into one so it's hard to make a general recommendations. If you invest in one (or multiple), here's what I'd suggest (read more about the recommended priority of Awakened Heroes in AFK Arena here):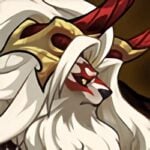 For Awakened Brutus E60 is. a game-changer as letting him survive the fatal blow triggering all linked abilities.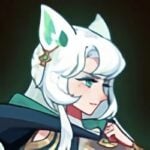 Awakened Solise does quite well at E30 and E60 gives more stats and helps a little here and there but is actually a little bit tough considering the invest.
Graveborn Faction

Grezhul is absolutely elementary for pretty much every player and an important core hero. The first investment to E11 here with HP 5, CRIT 3 & HASTE 3 to unlock secondary stats. Further then invest all major nodes + minor DEF node to 5 and the other's to 6 for the intermediate setup. You really want to get him to E60 just as the raw stats will benefit him so much.
Beginner: E11
Intermediate: E36
Goal: E60
See Full Build & Tier List Rank
---

Oden is the other Graveborn carry next to Grezhul and the main disable in the Alna/Graveborn compositions. The beginning investment here for E16 is 5 in all major nodes plus ATK and 3 in minor MP for secondary haste and secondary crit. From here E33 with 5 in all major nodes and MP minor nodes to gain more extra haste and crit. The goal here is to get him to E41 with more investment into the minor ATK and CDA nodes as E60 is good but not mandatory to run him well.
Beginner: E16
Intermediate: E33
Goal: E41
See Full Build & Tier List Rank
---

Ferael is a great disbaler in AFK Arena and useful in Alna/Graveborn setups as well. To start with his investment E16 should do it with investments in HP and DEF major nodes and also do ACC minor node that unlocks pus the MR to gain insight. Insight makes cc effects apply and needs to be higher than Tenacity. I recommend going up to E30 with him to get the prolonged stun and that's it for most players.
Beginner: E16
Goal: E30
See Full Build & Tier List Rank
---

Silas is also mandatory for Alna/Graveborn setups so your beginner investment should be E13 with 5 in DEF & ATK and 3 in minor MP node for secondary haste. From here go into the minor HASTE node to get him to E30 to unlock his first effect. Goal for him is E60 for the damage reduction on all allies in his cloud but that's more of a late-game investment.
Beginner: E13
Intermediate: E30
Goal: E60
See Full Build & Tier List Rank
---

Daimon is not a priority until you're done with the above ones and his goal is E60
---
Hodgkin is not a priority until you're done with the above ones and his goal is E60
Lightbearer Faction

Scarlet is really hungry for stats and needs haste to keep rolling her ultimate skill and once you start investing in her your goal should be to get her to E33 with investing heavily into her minor MP node for the secondary AS stat. As she's vital for so many boss setups, you'll nor regret the investment but you want to get her to E60 in the long run for late-game to get the stats for her.
Beginner: E33
Goal: E60
See Full Build & Tier List Rank
---

Rosaline is the other key Lightbearer hero and used in charm setups, requiring haste and dodge. Unless you play competitively, get her to E21 with investing in the HP/ATK node and then into the minor HASTE & DODGE nodes for health regeneration and CDR as secondary stats.
Goal: E21
See Full Build & Tier List Rank
---

Estrilda would be alright with the E30 bonus for the attack buff as she's used in later AE setups.
Goal: E30
See Full Build & Tier List Rank
Wilder Faction

Eironn is important in campaign later and he dies a lot when you do the 5-pull. You can reduce the rng with him heavily by investing into his major HP and DEF nodes and the minor HASTE node and DODGE node and E16 is actually it for him. The higher Engravings don't really offer something game-changing for normal players.
Goal: E16
See Full Build & Tier List Rank
---

Mishka is also a meta hero and has a lot of utility and is with the investment and getting her E60 is absolutely important as it will get a shield and heal for the whole team and you can even take her further for the stats and it will not be any waste.
Goal: E60
See Full Build & Tier List Rank
---

Raku is the next Wilder faction hero to name here worth the investment. His engravings favor his Haste, Crit and Physical Pierce well and that helps him take out tank heroes faster. For beginner, start with investing in his DEF and HP major nodes and then in the minor HASTE and ACC nodes. The goal I see for him is E44 which prolongs his buff and benefits from the first Engraving effect and the stats work really well for him.
Beginner: E16
Goal: E44
See Full Build & Tier List Rank
Mauler Faction

Kren is the key here in the Mauler faction and he really requires that haste so for beginning, get into his DEF and HP nodes to 5 and then into HASTE for additional 3. From here 5 into all major nodes and 3 in all minor nodes and the 3 extra in the HASTE node to get the bonus energy for every detonated mine on the field to make his ultimate skill cycle faster. E61 is for ned-game and results in much more survivability with more haste.
Beginner: E13
Intermediate: E33
Goal: E61
See Full Build & Tier List Rank
---

Drez is important for Abyssal Expedition but all you need here to make him viable is the E33 investment with the upper node for haste +6. Don't invest further, that would be too much and other heroes are a better investment.
Goal: E33
See Full Build & Tier List Rank
---

Antranda is also a hero to work on for Abyssal Expedition but ideally needs E60. Don't prioritize too high, though.
Goal: E60
Hypogean/Celestial Faction & Dimensional

Lucretia should be the very first real investment in Engravings with E60 as priority. E30 is the bare minimum here with her ACC minor node and LL. You can easily invest further than E60 as her Signature Item scales with her attack stats and invetintg in the ATK and CDA node is no mistake.
Beginner: E30
Goal: E60
See Full Build & Tier List Rank
---

Ainz is also depending a lot on his stats to do what he does best. Going for E60 is here the only option and both effects you gain are pretty nice, too. Plus the additional stats as a core unit are a great investment.
Goal: E60
See Full Build & Tier List Rank
---

Alna benefits so much from the additional haste and the way she's used in the meta makes it an important investment as well. More haste means faster furniture bonus means that the front row ally will be ably to survive burst better. If you go into the minor HASTE and CBR nodes you'll end up with E36 as sweet-spot.
Goal: E36
See Full Build & Tier List Rank
---

Mortas is also a key hero in AFK Arena and depends heavily on AS. If you invest minimum into his HP and ATK nodes to get to his Crit minor node you end up at least with E13 which is a solid spot for him.
Beginner: E13
See Full Build & Tier List Rank
---

Haelus also depends a lot on raw stats useful in some meta compositions. A goal for him is to get all the way to E60.
Goal: E60
See Full Build & Tier List Rank
---

Zolrath is also important as key unit in charm setups and E30 should be a first milestone with him. Go for the CDA minor node, PP minor node and DEF major node. Anything above E41 is not really neccesary.
Beginner: E30
Goal: E41
See Full Build & Tier List Rank
---

Twins are still great enabler and have their place in Abyssal Expedition. Most players should aim for E38 with the investment in the upper minor HASTE node and the major DEF node for secondary haste. If you really want to to take it to the optimal level, E61 is the goal to go with them.
Beginner: E38
Goal: E61
See Full Build & Tier List Rank
---

Leonardo da Vinci should be E33 with investment into the minor HASTE node. If you want to use him int he front line, take him to E60, but that's not relevant for most players.
Beginner: E33
Goal: E60
See Full Build & Tier List Rank
---
Conclusion
So, these are the heroes you should prioritize with engravings and for most players, this is already a long journey to take. I will update this with new heroes that become really valuable for the meta in AFK Arena but I can only recommend to stick to this to get the best out of the Engravings system.