I have decided to write this tier list for characters (especially legendary characters) in TWD: Survivors as I've sen horrible versions that seem to rather rank characters based on popularity in the show than their combat performance in the game.
The ranking bases always on the attacks a character has, the survivability in terms of defense and then also what the skills provide. This all is merged into a ranking that will help you see what characters do really well and which ones are not that much worth the invest of your time and resources in TWD: Survivor.
Important! Check out the lastest (normally weekly new) updated list of active gift codes for The Walking Dead: Survivors here to not miss out on free rewards.
Best Characters in The Walking Dead: Survivors
Let's go into the list. But one extra thing before we do that, please also check out my guide on building formations here, as sometimes the single-best characters aren#t as strong when you don't set up your formation up correctly.
S Tier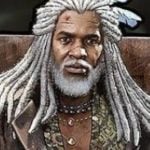 Ezekiel is, without a doubt, the most powerful character in The Walking Dead: Survivor. He simply has the best stats and the best skill kit overall. He can carry more troops than any other character.
A Tier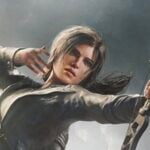 Lara is an incredible damage dealer and absolutely a survivor that's worth investing in in the long run as she is pretty much useful in any comp.
---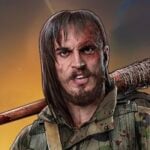 Call to Arms Dwight
---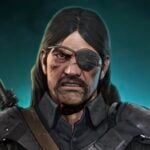 Vengeful Governor
---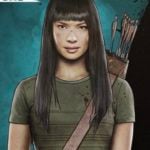 Yumiko is also really strong, but compared with Ezekiel there's a gap so I ranked her on top of the A Tier. Her attributes and skills are well-rounded and make her deal more damage with a good chance on her active skill. She can deal high damage and hit multiple targets and you really enjoy running her in combats as her damage is reliable.
---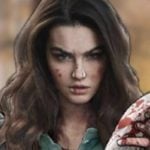 Magna has quite similar attributes compared to Yumiko and her skill is even guaranteed to hit in the first rounds. So why is she not ranked above Yumiko in this tier list? Overall, when you compare them side-by-side after a combat, Yumiko just seems to have the more consistent overall damage output and that's why I ranked her higher.
---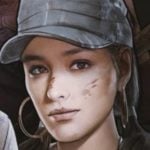 Rosita offers a nice crew skill and can hit multiple crews at a time with her skill. This comes in handy but also requires that situation to really make her perform at her full potential. Also buffs crew attack, which is pretty nice.
---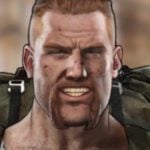 Abraham has a very similar kit and attributes as Rosita, but he buffs crew health instead of attacking. Also, Abraham's skill deals not as much damage overall to the multiple crews at a time (although hits a little harder). Overall, both are pretty much equal and it's pretty micro-managing calling one better than the other. Rosita for more damage, Abraham for more durability. Easy as that.
---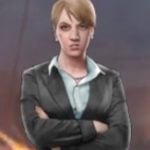 Pamela wraps up the A Tier of the characters in The Walking Dead: Survivor. Also a really nice character but her flaw is that her skill only affects sharpshooters, so it limits your viability at a good amount. But if, she's good and will hit multiple crews with very good damage and increases evade and goes nuts when hitting rampage. Still, many players these days rely more on melee. If that would be viable with all troop types, I'd rank her higher.
B Tier
The Governor is top of B Tier for me for the fact that he slightly falls behind the characters I have in the A Tier. He also can carry a lot of troops and also a good chance to rock his skill and has a good damage reduction skill, so no bad character but simply not that strong compared to the other ones in TWD: Survivors.
---
Glenn offers a skill that goes multiple turns and deals decent damage and some good survivability. Overall, he misses to really pack a punch compared to stronger characters but still a solid option to run.
---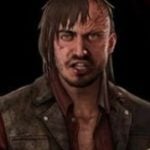 Dwight has rampage and can deal good damage with it, but it can be squishy in the way the mechanics work with his skill. I don't want to call him inconsistent, but results can vary by a lot. That doesn't make him a bad character to use, just one that you have to be aware of can deliver mixed results.
---
Negan deals high damage, but only deals it to one single crew. Also increases the attack damage of your squad so he's pretty straightforward. Still, macks some survivability so I ranked him here at the bottom of B Tier as you can really see him fail due to that.
C Tier
At the top of C Tier I see Morgan. Targets one crew over multiple turns and increases your attack. His safeguarding skill with a 50% chance though make him deliver mixed results. Can be great, can fail horribly. Still, I think he is slightly better than the other characters of TWD. Survivors in the C Tier below.
---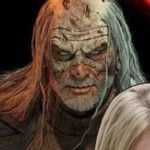 Beta is a character you find on some other The Walking Dead: Survivors tier lists ranked quite high, which is nonsense, in my opinion! He buffs crew health, deals damage to one crew and decreases the damage in the beginning only. I think most people didn't read the mechanics of his skills right and think his shield and damage reduction lasts forever while it only lasts 1, respectively 2 turns and doesn't make that much of difference that you can overlook his stats.
---
Lydia increases the defense of your crew and also deals reasonable amounts of damage. Nothing out of this world and solid, especially when you don't have many other characters unlocked but falls off later in the game compared to other characters.
---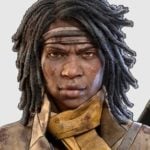 Michonne is very comparable to Lydia. She buffs health instead of defense (and I rather prevent damage from happening with defense than having a bigger health pool that I can take damage with), but there's not a huge difference in total performance.
D Tier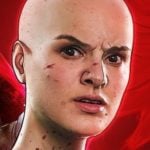 Alpha really hasn't the greatest chance on her skill that makes it less reliable and more RNG in combats. Has slightly better base stats at max level compared to the other characters here in this tier but that is nothing that makes the biggest impact if you can use a character from the higher tiers instead.
---
Rick is also a character on top of some tier list (I understand why), but it's not about popularity in The Walking Dead: Survivors, it's about their performance in combat – and that's where Rick falls off compared to the other characters. Has a decent attack buff but his skill hit chance of alone is so low that it is not reliable at all and will make you lose many close situations in combat
---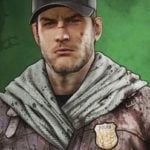 Shane has low skill damage paired with a low hit percentage, making him one of the worst legendary characters in TWD. Survivors.
---
---
Conclusion
So, I hope this tier list helps you and if you feel some characters should be ranked differently or want to ask any further questions, please leave a comment below.
More similar tier lists for other games you might play: