Are you looking for a deck that you can play with Sabretooth in it in Marvel Snap? Sabretooth can open up some interesting possibilities so I feel you will like this guide here – please mind, this guide here is getting the good decks directly from my popular meta decks list and gets updated each time I update my meta decks (at last once or twice per week), so you will never find any outdated decks here that are not flagged as old and outdated.
Is Sabretooth A Good Card in MARVEL SNAP?
.
---
Sabretooth in the current meta: .
---
Good Synergies with Sabretooth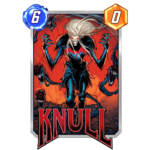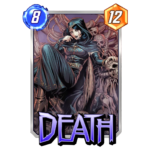 ---
The Best Sabretooth Decks
The decks here are ranked by how well the decks perform in the current meta. As I said earlier in this guide, the table will get updated every time I update the meta deck tier list here automatically!
Deathpool Venom Destroy

B+

Using many destroy synergies, this deck can devlop a lot of power and also handle quite some controlling locations and cards your opponent might throw your way. Overall also a ton of fun to play when you scale up your cards well.

Future Prediction:

This deck made a comeback after not have been relevant for such a long time - fans of the classic destroy archetype did well with it. Hard to tell if that is just because of how High Evolutionary shook up things along the OTA balance patch on Black Bolt and Stature or this is back for good - but it works again which makes me personally really happy

How to play this deck

P2 Destroy

This is a progressive evolution of the Pool 1 Destruct deck (see below) using some cool new cards that you can unlock in Pool 2. The general destruct cards stay the same, but you can play Killmonger to gain benefits but also counter other decks (like Zoo decks or other destruct decks). With Shang.Chi you can disarm locations easily that use high-power cards or power up early and Hobgoblin can ruin a location for your opponent out of nowhere effectively.

Future Prediction:

Not outstanding but performing alright given the fact that you use very early cards only in this deck.

How to play this deck
---
Conclusion
I hope you liked this overview of the best Sabretooth decks in Marvel Snap today and find them helpful to run one of them this season – I'm sure they will be one of the strongest and you can push your rank quite well with it. If you have questions or annotations to the decks, please don't hesitate to write a comment below and I'll be more than happy to reply.