Are you looking for a deck that you can play with Lockjaw in it in Marvel Snap? Lockjaw can open up some interesting possibilities so I feel you will like this guide here – please mind, this guide here is getting the good decks directly from my popular meta decks list and gets updated each time I update my meta decks (at last once or twice per week), so you will never find any outdated decks here that are not flagged as old and outdated.
Is Lockjaw A Good Card in MARVEL SNAP?
So here's how Lockjaw's mechanics in Marvel Snap work… you play Lockjaw in a location and every card you play after it will use its on reveal effect and then swap with a card that you have in your deck. Then the card from your deck (not your hand) can also activate its reveal effect. This means not only that you get two reveal effects down, it also means you can trade a cheap card for a more expensive high-power card. Also, the card you played will get into your deck, it won't get destroyed..
---
Lockjaw in the current meta: is pretty strong. He can swap around cards so he's not relying on certain cards to be enabled so he can be universally used in different archetypes and with different cards. His ability is now limited to one card per turn, but that still means you can get insane value out of him cycling cheap cards for expensive cards..
---
Good Synergies with Lockjaw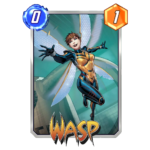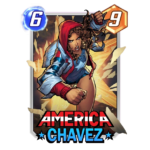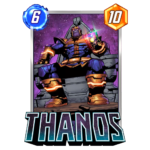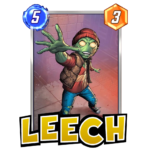 ---
The Best Lockjaw Decks
The decks here are ranked by how well the decks perform in the current meta. As I said earlier in this guide, the table will get updated every time I update the meta deck tier list here automatically!
Lockjaw Thor Evo

A

Starting with your cheap cards you can either start populating the locations and gain some advatage to built up and Thor helps a lot by generating his Hammer that you can then draw through Jane Foster, feed into Lockjaw to scale up Thor and then Lockjaw rotates into something more powerful. THis deck is really powerful once you can get your combo lined up but also be ready to retreat if things aren't going your way as don't have the craziest backdoor. Still, sometimes you can still win a match even without that Thror, Jane Foster, Mjolnir, Lockjaw into Infinaut rotation.

Future Prediction:

Adding High Evlutionary to the traditional Thor Lockjaw deck performs really well and open quite some new possibilities

How to play this deck

Discard Dracula

B+

Discard like crazy is the mantra of this deck in hope to grow as many 0-cost Swarm copies as possible, grow up Morbius and increase Apocalpye's power at the end for a big push through Dracula.

Future Prediction:

Bouncing up and down in the meta tier list for quite a while and as Dracula is the star here and can't be countered, this deck relies heavily how other decks do and as recently so many new cards build strong decks, Dracula is not the top of the meta anymore and this means this deck is also ranked lower now in my tier list

How to play this deckMore Discard Decks

Lockjaw Thanos

The return of Thanos Lockjaw that found a strong win condition and with Killmonger you have more chances to pull strong cards + the reveal effects from the Infinity Stones through Lockjaw on the board

Future Prediction:

One of the biggest winners in the past week and the first time Thanos made it back to the higher part of the tier list for quite some time.

How to play this deckMore Thanos DecksMore Lockjaw Decks

Discard Lockjaw

Great discard deck and probably one of the classic ones out there. You basically discard as much as possible and most cards gain value and then you will have your Apocalypse at the end that can easily have 20 or more power for a final push at the end.

Future Prediction:

A little declining recently also since Cosmo became so much more freuqently used in so many decks that discarding can be difficult.

How to play this deckMore Discard Decks

Greedy Lockjaw

This deck can turn out so much power when you draw into the right cards with either creating numerous free copies of Swarm or then using Dracula and/or Hela to draw into one of the many high-power cards

Future Prediction:

Stable build and one of the decks that can turn out so much power but also sometimes has frustrating lines you draw into

How to play this deck

Helapocalypse

One of the most 'discardy' decks in marvel Snap, using all cards that have to do something with discard effects so less depending on drawing specific cards to find your win vondition

Future Prediction:

Discard decks are a little declining as control decks are so powerful right now and can be countered more frequently these days. Still a solid deck worth playing

How to play this deck

MODOK Swarm

MODOK gives a lot of viability here, scaling Morbius a lot higher, draw into Lockjaw and with Hela as a backdoor you can have a ton of fun with this deck.

Future Prediction:

MODOK is real fun card to play and it feels like he will put discard decks right back into the meta. We'll see where this is going in the next days and weeks, but this is a great deck to start playing him.

How to play this deck

MODOK Lockjaw

A pure discard deck that will scale Mobius through all the discarding, ultimately clearing your whole hand to make Apocalypse insenly powerful and make Dracule switch into him at the very end. many plays and a solid deck for MODOK.

Future Prediction:

Works well and seems like MODOK is getting more and more into the meta and I rather see that kind of decks rise in the next week than anything else.

How to play this deckMore Discard Decks

Thanos Lockjaw Death

This Thanos Lockjaw deck version works also really well and has a lot of ongoing cards to get some additional power to push at the end.

Future Prediction:

Thanos Lockjaw after all is on the decline and there are simply too many ways to beat this deck to make it really viable right now.

How to play this deck
---
Conclusion
I hope you liked this overview of the best Lockjaw decks in Marvel Snap today and find them helpful to run one of them this season – I'm sure they will be one of the strongest and you can push your rank quite well with it. If you have questions or annotations to the decks, please don't hesitate to write a comment below and I'll be more than happy to reply.