Are you looking for a deck that you can play with Multiple Man in it in Marvel Snap? Multiple Man can open up some interesting possibilities so I feel you will like this guide here – please mind, this guide here is getting the good decks directly from my popular meta decks list and gets updated each time I update my meta decks (at last once or twice per week), so you will never find any outdated decks here that are not flagged as old and outdated.
Is Multiple Man A Good Card in MARVEL SNAP?
By moving Multiple Man through any movement ability, he will leave behind a exactl copy of himself, so you can basically duplicate him accross the board, increase his power and get a nice power spread..
---
Multiple Man in the current meta: Absolutely a card you need a move archetype deck for and depends how well that archetype performs in the meta..
---
Good Synergies with Multiple Man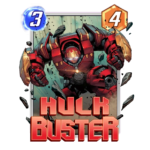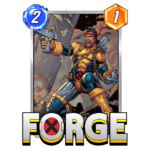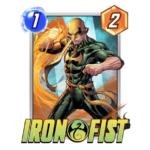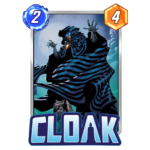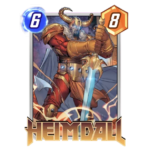 ---
The Best Multiple Man Decks
The decks here are ranked by how well the decks perform in the current meta. As I said earlier in this guide, the table will get updated every time I update the meta deck tier list here automatically!
Basic Control

The classical control deck, using cards to interrupt and limit the way your opponent can play his synergies turn by turn with cards that lock down locations, limit the cards your opponent plays or manipulate the energy costs or power of them

Future Prediction:

Still annoying to deal with and less about a certain deck type. If you're good at playing a control deck, this deck can still get you very far but compared to other decks above harder to play and doesn't work every single time.

How to play this deckMore Control Dekcs

Basic Move

MODOK Ramp

MODOK works incredibly well in a ramp deck, too. Play him into Invisible Woman and make sure you have Hela behind him. So, then MODOK will discard your whole deck and Hela brings all cards back without rng

Future Prediction:

With the change to Zabu and SIlver Surfer the game is a little looking for meta right now and MODOK seems to step it up a bit

How to play this deck

P2 Move

you basically have many cards that can move and use cards to strengthen them and then multiply that through the board. This also gives you a lot of flexibility and makes it hard for your opponent to react as you can make him dump his strong cards into a location you abandon later. Also using Chavez helps draw your move cards more reliably through the turns.

Future Prediction:

Although this is the first 'real' move deck you can play with many move cards, move decks struggle these days with all the Cosmo usage but a great deck to learn move decks and I think they will make a comeback later this year.

How to play this deckMore Move Decks
---
Conclusion
I hope you liked this overview of the best Multiple Man decks in Marvel Snap today and find them helpful to run one of them this season – I'm sure they will be one of the strongest and you can push your rank quite well with it. If you have questions or annotations to the decks, please don't hesitate to write a comment below and I'll be more than happy to reply.