We see fresh gift codes quite frequently in Warpath that will reward you with Gold, Cash, booster and other resources.
All you really need to do is to enter a code in your account and you will get rewarded right away.
The only problem – where to get the codes from? They get released in social networks and are often only valid for a couple of days. For that reason I have gathered them here and will update this page frequently when there's a fresh code around.
If you don't want to follow several people and the official Warpath accounts on social networks you can also check back here as I will always post here the current redemption codes 🙂
Also, make sure to check out my frequently updated rankings of the best officers in Warpath here and the best units here as well.
All Codes in Warpath
Here's the frequently updated list of codes:
Code: lilith10th (expire: May 31, 2023) - rewards 510x Gold
Code: BestCommunity (expire: April 30, 2023) - rewards 100x Gold
Code: HappyWeekend (expire: April 30, 2023) - rewards 200x Gold
Code: thankyou (expire: April 30, 2023)
Code: EASTER3GGS (expire: April 17, 2023) - rewards 200x Gold, 120 minutes of each Rush and 10x Basic Officer EXP
Code: EASTER3GGS (expire: April 18, 2023) - rewards 200x Gold, 120 minutes of each Rush and 10x Basic Officer EXP
Code: BDAY2023 (expire: March 20, 2023) - rewards 800x Gold and 60 minutes of each Rush
Code: valentine2023 (expire: February 22, 2023) - rewards 200 Gold, some 60min booster as well as some EXP books
Code: LunarNY2023 (expire: March 22, 2023) - rewards 200x Gold, 3x Unit Coupons and 50,000 of each resource
Code: Xmas2022 (expire: December 31, 2022) - rewards 500x Gold, 5x EXP (10k) and 20x Training & Building Boosters (3min)
Code: Thanksgiving2022 (expire: November 30, 2022) - rewards 200x Gold and 100,000x each Resource
Code: Halloween2022 (expire: November 7, 2022)
Code: modernunits (expire: August 31, 2022)
Code: FathersDay2022 (expire: June 26, 2022) - rewards 300x Gold, 120min of each Rush and 100,000x basic Officer EXP
Code: HappyDay (expire: June 8, 2022) - rewards 200x Gold and 100,000x each Resource
Code: MothersDay2022 (expire: May 14, 2022) - rewards 300 Gold, 100k Arms EXP and some 60min booster
Code: Ramadan2022 (expire: April 30, 2022) - rewards 200x Gold, 3x Unit Coupons and 50,000 of each resource
Code: Easter2022 (expire: April 25, 2022) - rewards 200x Gold, 120 minutes of each Rush and 10x Basic Officer EXP
Code: anniversary2022 (expire: April 30, 2022) - rewards 500 Gold along with some nice Rush boosters
Code: ILOVEWARPATH22 (expire: February 28, 2022) - rewards 300x Gold, 120min of each Rush and 100,000x basic Officer EXP
Code: WPIAGG (expire: January 31, 2022) - rewards 200x Gold, 3x Unit Coupons and 50,000 of each resource
Code: HAPPY2022 (expire: January 10, 2022) - rewards 200x Gold, 120 minutes of each Rush and 10x Basic Officer EXP
Code: MERRYXMAS (expire: December 31, 2021) - rewards 500 Gold along with some nice Rush boosters
Code: TY21 (expire: November 29, 2021) - rewards 200x Gold and 100,000x each Resource
Code: HauntedMansion (expire: November 5, 2021) - rewards 500x Gold, 5x EXP (10k) and 20x Training & Building Boosters (3min)
Code: Airforce2021 (expire: September 30, 2021)
Code: Demolition_Ranch (expire: September 30, 2021) - rewards 1 Unit Coupon, 100,000 of each resource and 20min Rush
Code: JCVD_2021 (expire: September 30, 2021) - rewards 200x Gold, 3x Unit Coupons and 50,000 of each resource
Code: SUMMER2021 (expire: July 15, 2021) - rewards 300x Gold, 120min of each Rush and 100,000x basic Officer EXP
Code: Join_Discord_Now (expire: June 30, 2021) - rewards 300x Gold, 120min of each Rush and 100,000x basic Officer EXP
Code: Peace_Treaty (expire: June 22, 2021) - rewards 300x Gold, 120min of each Rush and 100,000x basic Officer EXP
Code: GiftCode101 (expire: May 6, 2021) - rewards 300 Gold, 100k Officer EXP and some 120min Rush
Code: MothersDay2021 (expire: May 13, 2021) - rewards 300x Gold, 120min of each Rush and 100,000x basic Officer EXP
Code: easter2021 (expire: April 11, 2021) - rewards 200x Gold, 120 minutes of each Rush and 10x Basic Officer EXP
Code: AprilFoolsDay2021 (expire: April 4, 2021) - rewards 200x Gold, 120 minutes of each Rush and 10x Basic Officer EXP
Code: @tko (expire: April 30, 2021) - rewards 200x Gold and 100,000x each Resource
Code: @brandon (expire: April 30, 2021) - rewards 200x Gold and 100,000x each Resource
Code: @flair (expire: April 30, 2021) - rewards 200x Gold and 100,000x each Resource
Code: @whang (expire: April 30, 2021) - rewards 200x Gold and 100,000x each Resource
Code: @dezgamez (expire: April 30, 2021) - rewards 200x Gold and 100,000x each Resource
Code: @kentucky (expire: April 30, 2021) - rewards 200x Gold and 100,000x each Resource
Code: @cartoonz (expire: April 30, 2021) - rewards 200x Gold and 100,000x each Resource
Code: @thedooo (expire: April 30, 2021) - rewards 200x Gold and 100,000x each Resource
Code: @notabene2021 (expire: April 30, 2021) - rewards 200x Gold and 100,000x each Resource
Code: @westie (expire: April 30, 2021) - rewards 200x Gold and 100,000x each Resource
Code: @evan (expire: April 30, 2021) - rewards 200x Gold and 100,000x each Resource
Code: @jmwFILMS (expire: April 30, 2021) - rewards 200x Gold and 100,000x each Resource
Code: @markfelton (expire: April 30, 2021) - rewards 200x Gold and 100,000x each Resource
Code: @kandg (expire: April 30, 2021) - rewards 200x Gold and 100,000x each Resource
Code: @isp (expire: April 30, 2021) - rewards 200x Gold and 100,000x each Resource
Code: @drewski (expire: April 30, 2021) - rewards 200x Gold and 100,000x each Resource
Code: @angrycops (expire: April 30, 2021) - rewards 200x Gold and 100,000x each Resource
Code: @demolition (expire: April 30, 2021) - rewards 200x Gold and 100,000x each Resource
Code: @simplehistory (expire: April 30, 2021) - rewards 200x Gold and 100,000x each Resource
Code: @warfare (expire: April 30, 2021) - rewards 200x Gold and 100,000x each Resource
Code: @phly (expire: April 30, 2021) - rewards 200x Gold and 100,000x each Resource
Code: @baronvontactics (expire: April 30, 2021) - rewards 200x Gold and 100,000x each Resource
Code: @twins (expire: April 30, 2021) - rewards 200x Gold and 100,000x each Resource
Code: @zanny (expire: April 30, 2021) - rewards 200x Gold and 100,000x each Resource
Code: @awesome (expire: April 30, 2021) - rewards 200x Gold and 100,000x each Resource
Code: @bitwit (expire: April 30, 2021) - rewards 200x Gold and 100,000x each Resource
Code: Warpath_iOS (expire: April 20, 2021) - rewards 800x Gold and 60 minutes of each Rush
Code: warpath2021 (expire: March 18, 2021) - rewards 200x Gold and 100,000x each Resource
Code: valentine2021 (expire: February 21, 2021) - rewards 200 Gold, some 60min booster as well as some EXP books
Code: thespringfestival (expire: February 17, 2021) - rewards 300 Gold, 100k Arms EXP and some 60min booster
Code: FORUM (expire: February 9, 2021) - rewards 500,000 Steel
Code: GAME (expire: February 9, 2021) - rewards 500,000 Steel
Code: IN (expire: February 9, 2021) - rewards 500,000x Military Funds
Code: OUT (expire: February 9, 2021) - rewards more Rush Booster
Code: CHECK (expire: February 9, 2021) - rewards some Rush Booster
Code: nywp (expire: January 10, 2021) - rewards 200 Gold, 500k resources each and 2x 60min Universal Rush booster
Code: santajack (expire: December 28, 2020) - rewards 200 Gold along with several Rush booster and EXP books
Code: MERRYXMAS (expire: December 31, 2020) - rewards 500 Gold along with some nice Rush boosters
Code: TDAY20 (expire: December 15, 2020)
Code: warpath001 (expire: November 30, 2020)
Code: warpath_cp (expire: November 15, 2020)
Code: Warpath_bvg (expire: November 15, 2020)
Code: Warpath_ojg (expire: November 15, 2020)
Code: TrickorRetreat (expire: November 10, 2020)
How To Use Warpath Gift Codes
The developers needed to change the way how you can redeem codes, so you now have to go through their website (click here):
It's a little annoying but you will get free rewards… So, you'll need to enter you UID (see below where you find it) and then you will get a verification code in your ingame mai. You have to enter that verification code then and then you will be able to enter an active code and then you get the rewards via ingame mail (I know… thank Apple for changing the TOS to force them to do it like that, but also Android users need to go through that process…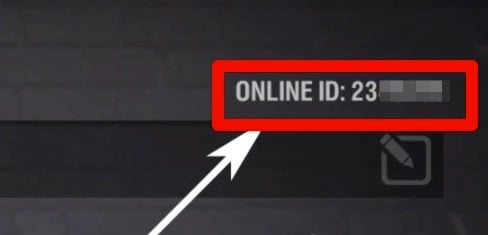 Active codes for similar games: