There are some ways to build Deimos right in Watcher of Realms but you can also make some crucial mistakes if you don't focus on the correct stats that will not only cost you a lot of Gold, they can also keep Deimos performing at the best. So, below you find all the gear, stats and artefacts that you should focus on if you plan on running Deimos in Watcher of Realms correctly.
Important! Check out my Hero Tier List that I just updated to see how Deimos performs among all heroes in the game.
Best Gear & Stats for Deimos
When we're talking about the best gear for Deimos in Watcher of Realms, there are several important things to keep in mind. How important are basic attacks and attack speed, does this hero focus on triggering the ultimate skill often and frequently and what stats really scale the performance? For that reason there are sets that you should focus on for the set bonus that goes well with the kit of the hero, but also – and many players don't mind that enough – even more important are the stats on the set. What is it worth if I get a set bonus that gives something like +10% DMG or +10% HP when I miss out on much more useful substats? I have below all the stats in priority that you can easily use to see if you want to use a certain gear piece for Deimos or not, but before I'd like to show you what's meant with the terms Set Bonus, Main Stat and Sub Stats: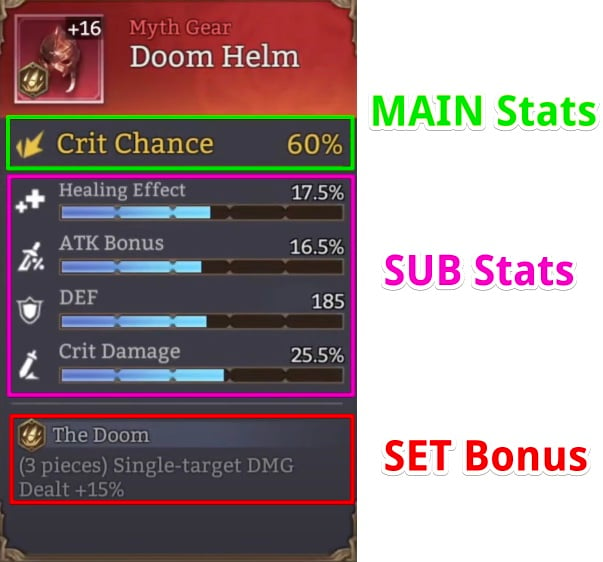 So what you're basically aiming for is using set items that will give you a useful Set Bonus, with the correct Main Stats and ideally 2 or more ideal sub stats. Please keep in mind that there are sets for your main gear (chest and weapon) and for your accessories (ring, necklace and belt):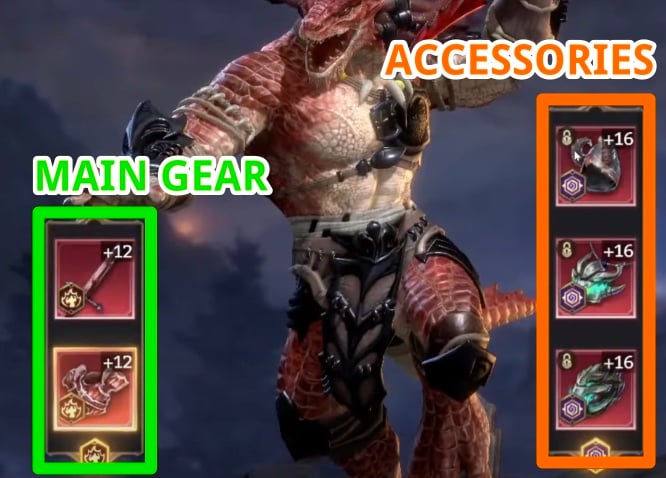 Best Main Gear (Weapon & Chest) for Deimos
Those are the main set items where you always equip 2 items per set to get the set bonus that makes sense for Deimos. Just for clarification, the left Set (Warlord) is the best, before you have access to it you should aim for the Life Force Set and at the very start of the game, the Whirlwind Set works best. You always want to make sure that you have HP Bonus as your main stat on the breast and ATK Bonus on your weapon. Those main stats are fixed but they can be either flat or percentage-based:
Important! Make sure that you use the PERCENTAGE version and not the flat stat, the percentage one scales a lot better, espcially when you evolve Deimos further!
Best Accessory Gear (Ring, Necklace & Belt) for Deimos
Those are the accessory set items where you always equip 3 items per set to get the set bonus that makes sense for Deimos. Here are the main stats you're looking for on those set items:
Sub-Stat Priority
Now let's take a look at the sub stats that get randomly assigned to every gear item you get – with the right set and main stats you have the big stat boosts but the main stats are even more important as they will fine-tune your hero in Watcher of Realms to really make them work well. Please keep in mind that the sub-stats are prioritized (left = best and the stat to primarily look for towards right = great additional stats). Also, you can never get the main stat as sub stat. So, looking above for Deimos, I recommend as main stat ATK Bonus over HP Bonus – this means if you pick a gear item with HP Bonus you can't get it as sub stat even if it is recommended below as sub stat.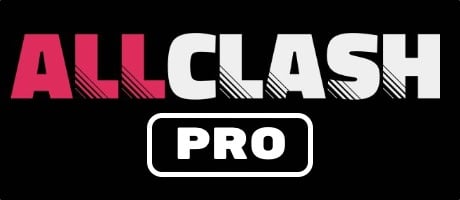 Supporters Only
Testing all different kinds of set, main stat and sub stat combinations takes a lot of time and effort. Support us on Patreon to unlock all sets and stat recommendations + remove all ads from the website.
Simply subscribe to our Patreon Page and log in here on the website with your Patreon account and all Pro content will be unlocked for you.
Artifact Recommendations for Deimos
Let's talk about the Artifacts that will suit Deimos overall kit and role in Watcher of Realms. I have here an adapted tier list individually for this hero that is slightly different from the general artifact ier list that you can find here:
This is everything you need to know to build Deimos to the best performance in Watcher of Realms. If you're looking for complete builds for other heroes, please find them all linked the the frequently updated tier list here.