Looking for fresh codes that will give you some extra rewards? You're in the right place!
All Codes in Art of War: Legions
Here's the frequently updated list of codes:
Code: WheelOf23 (expire: March 6, 2023)
Code: RIOBRAZIL (expire: February 28, 2023)
Code: ArtOf2023 (expire: January 1, 2023)
Code: Tnxgiving (expire: November 30, 2022)
Code: LoveDaddy (expire: June 27, 2022)
Code: SpringMay (expire: May 13, 2022)
Code: Colorholi (expire: March 22, 2022)
Code: Womanday8 (expire: March 16, 2022)
Code: ArtOfW022 (expire: February 9, 2022)
Code: TigerS022 (expire: February 8, 2022)
Code: Lucky2022 (expire: February 8, 2022)
Code: BDCakeAoW (expire: October 8, 2021)
Code: MoonCake9 (expire: September 23, 2021)
Code: Olympic21 (expire: August 16, 2021)
Expired Codes
fatherday
SUMMERISHERE
East2r21
WomanDay8
Lantern21
Xingfu888
ChuYiFebr
ChuSui021
OxYear021
By the way, check out some guides as well! We have a great tier list of the best heroes in Art of War Legions here. Besides that, also check out the best troops guide in general or for Infinity War here.
How to redeem codes in Art of War: Legions?
To redeem your rewards, simply go to Settings > Redeem:
There you can enter the code you see above and if the code is not expired, you will get your rewards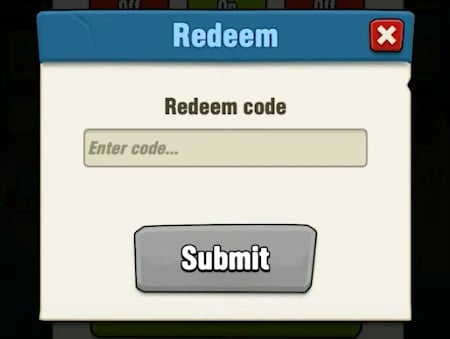 Please mind, this is for Android only and if you're playing on iOS, you need to use the links that I provide in the list of active codes above. Just click the link and you'll get the rewards directly inside your game app.
More codes for similar games: