Are you looking for a deck that you can play with Aero in it in Marvel Snap? Aero can open up some interesting possibilities so I feel you will like this guide here – please mind, this guide here is getting the good decks directly from my popular meta decks list and gets updated each time I update my meta decks (at last once or twice per week), so you will never find any outdated decks here that are not flagged as old and outdated.
Is Aero A Good Card in MARVEL SNAP?
Aero as a 5-cost card is amazing to play in preparation of your last turn, messing up enemy synergies where you need or feel is needed (or pull his strong Turn 5 play into a location you have the comfortable lead (or also that you might have given up already)..
---
Aero in the current meta: Aero is used in several meta decks and I predict she will continue to be that versatile as she won't need any fixed synergies to work and can fit in move deck, control decks or all other sort of decks quite well..
---
Good Synergies with Aero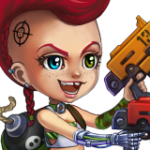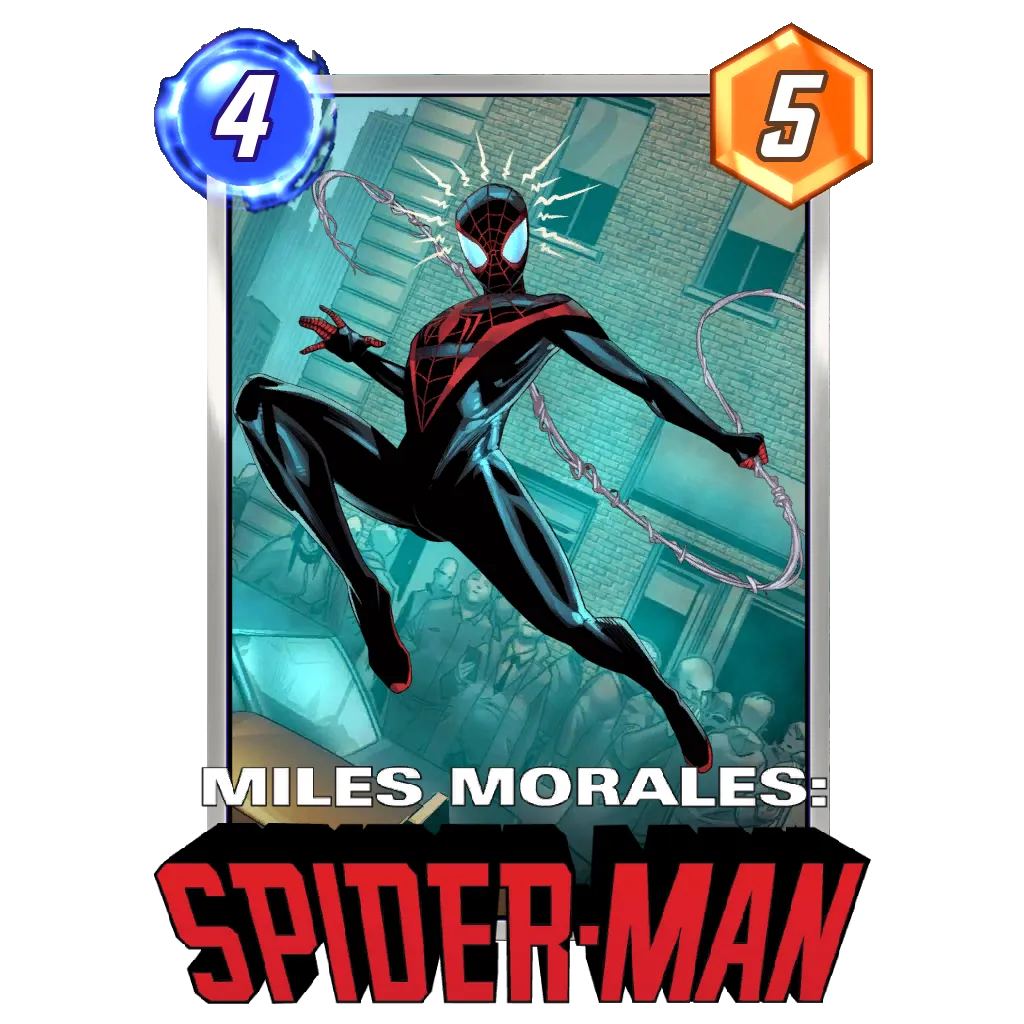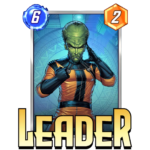 ---
The Best Aero Decks
The decks here are ranked by how well the decks perform in the current meta. As I said earlier in this guide, the table will get updated every time I update the meta deck tier list here automatically!
DeathWave

DeathWave is incredibly powerful as you enable your win conditions from both side. Destroy cards and gain synergy there will make your Wave cheaper as well as every unspent energy reduced She-Hulk's cost. With Wave you can then reduce their cost to 4 energy plus their reduction, so sometimes you can drop both of them for something like 2-3 energy n total to overtake locations on the last turn easily.

Future Prediction:

DeathWave seems to be more in business since Wave has become a way stronger card in the meta recently and with all the versatile options you have here now. Probably the most accessible deck high in the meta right now.

How to play this deckMore Destroy Decks

Zerocula

This deck has two sides that you normally don't see together, the Zoo aspect with many cards that get buffed up but also the high-power push cards towards the end, giving your opponent a hard time to deal with in Marvel Snap. With Zero you can also play your Red Skull without buffing up your enemy or your Infinaut despite played a card on Turn 5. Dracula can become a little bit of a gamble but if you see you have your high-power cards in your hand at Turn 4 it's worth gicing it a shot.

Future Prediction:

We haven't heard much of this deck recently but it seems that Dracula along other cards gained some momentum after the recent balance changes.

How to play this deckMore Ongoing Decks

Shuri Nimrod Ramp

This Shuri deck version incorporates Nimrod to scale up as well and givey ou more flexible lines to play towards the end.

Future Prediction:

Shuri is pretty strong and with Nimrod you gain a ton of flexibility here. Not on top of the meta but if you like Shuri and want to play Nimrod you can make this deck work.

How to play this deck

Surfer Move

A great deck that evolved a few weeks ago and is still working wonderful, tailoring a move deck with many 3-cost cards that you can buff up with Silver Surfer instead of playing the Heimdall finish - that will confuse your opponents a lot, I can tell you that.

Future Prediction:

This deck has been rising recently and brings move back in the trend, kind-of- So, if you're into move deck you should give it a shot as it performs quite stable.

How to play this deckMore Move Decks

Aero Move

as with other move decks, you start to build power with your cards that have move synergy before drawing into one of your win-condition lines. With Daredevil you can see their Turn 5 move and you have great counters to heavy-power play cards with Shang-Chi and Enchantess, too. Finally you can completely mess up their final turn play with Aero to take your win condition lanes.

Future Prediction:

A versatile deck and Daredevil makes it great to counter your opponent and gan great value on Turn 5. Move decks aren't top of the meta right now but this is one of the best ones.

How to play this deck

Budget Good Cards (S8)

Similar to the higher ranked meta cards deck, this is a lower pool version that more players have access to, including Devil Dino tat so many players love playing.

How to play this deck

Dino Control

This early Pool 3 control deck with Devil Dino is insane and uses Daredevil to foresee your opponents' semi-last move so you can very reliably find your win condition and push really far, up to infinity without much problems.

Future Prediction:

A solid deck and a good start into Pool 3, although Devil Dino is more and more on the decline this deck will not be as meta-defining as it used to be end of 2022. Still, if you lack some of the cards above give it a shot, it performs well as all control decks do these days and with Leader in the meta anyway

How to play this deck

Leech Leader

This deck follows less of a synergy in total but it uses cards that are significantly stronger than normal and providing great value on their own. This means they either disrupt enemy synergies well early (Scorpion, Armor, Cosmo) or have great return value for the energy spend (Sunspot, Lizard, Maximus). With White Queen you can draw your opponents win condition Shang Chi destroys any high-power cards, Leech disrupts their last turn, Aero and Magneto move cards around to keep your tiles clean and Leader basically copy your opponents move if you have the lead in 2 locations by the beginning of Turn 6.

Future Prediction:

Yes, Leader got changed but is still a viable card and you have the other strong cards to find your win condition with this deck.

How to play this deck

She-Hulk Baero

A great destruct deck where you can gain value directly of your cheap cards (Hood, Bucky Barnes) or feed them cheap into Carnage while reducing the cost of your Death card. With Wave on Turn 5 you can even get Death to 0-cost on Turn 6. The good thing here is, even without drawing into that line, you have Leader to copy your opponent, Aero to move his final push away or She-Hulk to find your win condition.

Future Prediction:

I ranked it down a little as many control cards are out there to make it hard for destroy decks to be really popular right now.

How to play this deckMore Destroy Decks

Zabu Handsize

With Zabu as the great enabler and so many 4-cost cards that suddenly make sense to play along Devil Dinosaur, you have a deck here that is working extremely well with high power for Devil Dino on Turn 5 and then you can even buff him up and bring more power on the board

Future Prediction:

As long as Zabu won't get nerfed, this deck will stay on top of the meta with all those 4-cost cards available that make it so strong.

How to play this deckMore Zabu Decks

Zabu Dinosaur

Combining good cards that work really well on their own in a handsize deck with Devil Dinosaur works surprisingly well and is a viable and affordable deck right now

Future Prediction:

We always have a deck of 'good cards' each season that make a great deck, this is this season's one.

How to play this deck

Thanos Lockjaw Death

This Thanos Lockjaw deck version works also really well and has a lot of ongoing cards to get some additional power to push at the end.

Future Prediction:

Thanos Lockjaw after all is on the decline and there are simply too many ways to beat this deck to make it really viable right now.

How to play this deck
---
Conclusion
I hope you liked this overview of the best Aero decks in Marvel Snap today and find them helpful to run one of them this season – I'm sure they will be one of the strongest and you can push your rank quite well with it. If you have questions or annotations to the decks, please don't hesitate to write a comment below and I'll be more than happy to reply.