Choosing your Legends, the main hero, for your battles in Mythic Legends can be a tough decision as their special ability will either give you a great supportive boost in your battles or not. Also the investment into their upgrades is becoming quite expensive once you left the first levels behind and you simply can't upgrade all of them simultaneously while also upgrading your champions. In this tier list I want to give you some recommendations which Legends are worth investing and running in the long run.
Also, please check out my ranked list of all the champions (troops) in Mythic Legends here to see which ones to run as well as my frequently updated tier list of all active gift codes in Mythic Legends here.
Mythic Legends Tier List of all Legends
Without wasting more time, let's jump right into the tier list…
S+ Tier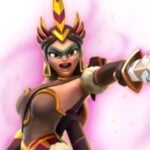 Lycia is, hands down, the most powerful legend in Mythic Legends for late- and end-game. Every 3 champions that you lose, she will deal 50% max health damage to the enemy champion with the highest health, This scales insane as it's percentage damage and it's based on their max HP, so sometimes you see her executing and executing the beefiest enemy champions and slice through the enemy team. No other legend in mythic Legends can keep up with that.
S Tier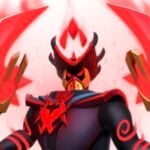 Deathmist is insane and will spawn behind enemy champions when they are low in health and basically executes them. This is really handy especially in later stages of Mythic Legends where more healing and protection is happening and you get an easy way to get rid of them. Really strong.
A Tier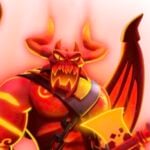 Diabhal gives your opponent a hard time with every of your champion that goes down, releasing souls that deal a nice amount of damage to the enemy champions and boost your damage output quite a bit. The way the souls deal damage is pretty reliable and normally hits the champions of your opponent pretty well.
---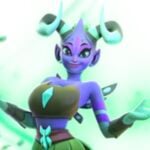 Willow works really well and will simply heal your champions and there's literally no situation where your champions can't make use of the healing to stay up longer. Not the strongest or the most game-changing legend in Mythic Legends but a good one for sure, especially mid-game.
---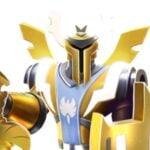 Luxar works a little different than Willow, He will wait with the ability until only 3 of your champions are still alive but then will give them invincibility for a couple of seconds and heal them, so you can use that to make s strong comeback or turn the tides in a battle. It's hard to say if Willow who will prevent champions from dying or Luxar with the stronger comeback kit are better, I think it depends on your playstyle but I feel that Luxar is a little more RNG since if your weakest champions are the ones standing last you might not get too much out of his ability.
B Tier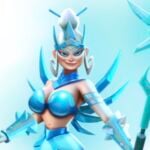 Glacia will freeze the champions of your opponent and reduce their attack speed. Sounds like a nice debuff and it actually is, although I sometimes don't feel that it makes a tremendous difference and I appreciate direct impact like healing or damage to opponent champions more.
---
Necronumus will cause all your dead champions to spawn zombies, keeping the enemy still busy although not being too strong themselves, they can be a great help distracting enemy champions. Has some downsides if you run into a setup with area damage but overall a solid pick.
C Tier
Nephesia is a legend that you will get when you start playing Mythic Legends and her special ability will deal damage to multiple enemies once your first champion dies. Not too special and the damage is not outstanding but a solid thing that will do it's cause in every battle.
D Tier
Artus is another legend you will get right from the start when you start out playing Mythic Legends but he's actually not good and should not play any role in your battles after progressing a little bit. His ability requires half your champions to die and then he will only damage in a tile radius where he lands. Not great, misses often and after half your champions are down you normally will not see his ability making the difference.
---
Conclusion
I hope this ranked list of the legends in Mythic Legends gave you some insights on which legends you should focus on and invest in, and of course, which ones to run in your battles. If you have further questions or annotations please let me know in the comments below.