With tons of cars, racing series and race modes, Real Racing 3 is one of the most famous racing game on mobile devices with millions of active players around the whole globe – no wonder why so many search for working hacks or cheats in Real Racing 3 to get a head start.
I have been checking out all the cheats and hacks out there myself and have been putting together here the ones that will work in RR3 and those that won't work (also added some of my personal tips from playing the game for years).
Let's go!
The Hacks & Cheats in Real Racing 3 That Work & Don't Work
You can actually play every series in the game without spending any real money if you keep with the following tips.
Online Generators & Hack Tools
Let's start with the probably most-promoted hack out there, the generators.:
In case you don't know what I'm talking about, you can check out one of them here.
These kinds of hack tools that will let you enter your username and the amount of R$ and Gold you want and tell you that they will put them into your account come in many forms and colors are, obviously, not able to really work.
There Are NO Cheat Codes
Real Racing 3 is a free game available without charging anything, so EA only earns money by selling Gold or Money to you for hard cold cash – the game runs on their servers and nobody else than themselves have access there, so don't waste your time searching for "unlimited money" cheat codes.
There used to be a time when they had codes that would give you a special car, but that was an early promotion and they haven't done it in years.
Now with that in mind, let's see some awesome cheats you can use in the game for your advantage 🙂
Breaking Outside The Track Hack
There are several spots at most tracks, where you can leave the racetrack to shorten the way you need to break – if you leave the track, you will slow down automatically but you will keep full traction so this is very helpful compared to breaking manually and steering. In the picture you see a spot that works great – simply don't take the ones with gravel or grass that will slow you down too much!
Best Start Cheats
Did you ever ask yourself why you always start from behind and not in the front lines? Despite many crazy tips out there on the internet, there is no way to influence your starting position and you will never start from the first places – simply live with that than thinking too much about it 😉 The good news is, you can easily take over many opponents at the start.
To make a perfect start in Real Racing 3, you should avoid collisions at any cost at the start as they will just slow you down and damage your car so you need to repair it earlier. I recommend that you always take the outside line because the other cars will always head for the inside at the first turn and collide so you can take over pretty easy there – if the first turn after the start is going left, you go right side right after the start and vice versa 🙂
Turn The Aids OFF (Shortcut Cheat)
You can use automatic steering and breaking assists in different modes that will help you stay on track and automatically brake for you – do turn them off right from the start in settings! Especially the lowest breaking helper might seem tempting if you miss the breaking spot, but in fact it is pretty conservative and at many spots it will automatically break earlier than you could actually break and will mess up your times – depending on the car and track you will lose 1-2 seconds EVERY round with that so just shut it down right from the start!
In addition, you can start shortcutting a little bit on many tracks by crossing the outside of the track, the slow down penalty is not enough to slow you down and you can easily over take an opponent or save some good time by doing it 🙂 Below as example such a shortcut points at the Suzuka Curcuit:
Bonus Tip – Hack for longer sessions
Do you know the pain that starts in your hand when playing a longer session when your fingers get slower? Holding your device, especially your smartphone, when playing Real Racing 3 for more than 10 minutes starts getting annoying. I started using the GameSir F2 Grip Pad a few weeks ago and it is a pure relief to that and I can play longer and even better with a lot more comfortable grip.
It's pretty cheap to get on Amazon and you can also flat it together making it so small that you can easily fit it in your pocket.
Perfectly for a quick session of Real RAcing 3 everywhere and also quite cheap 🙂
Now let's talk about how you can get more Money and Gold in Real Racing 3.
Real Racing 3 Hacks For Free Gold + Money
Save Tons Of Gold & Money By Skipping Cars
I know the thought to own every car in the game sounds tempting, but you will learn after a few seasons that buying and upgrading cars is extremely expensive in Gold and Money – you can get to the final seasons a lot earlier by not getting every car in every season. You can easily skip some and finish every series by getting only 2 out of the 4-5 cars offered. In general you can go with the plan to get the first car (obviously, you need that to take part in the series) and upgrade that as far as needed to unlock the 3rd car. In most series, the third car is enough to beat the whole series and will save you from buying 2 additional cars that will slow down your progress.
Important! In every series you will see a showcase event for new cars that you're about to unlock, after that (and only right there after the race!), you will get 20% off the car purchase – do ONLY start that showcase when you have the money to buy the car.
I have here a much more detailed guide which cars to buy and which ones not:
Daily Racing Bonus For Double Money
Your first race every day will give you the double reward, do not waste it for a drag race or a short race – rather use it for an endurance run in the highest series you have (that you know you can do extremely well in).
The only 3rd party way that works in order to get you free Gold for Real Racing 3 without risking any ban! You download some free apps via AppBounty, FreeMyApps or CashForApps and then turn the credits you earn there into a real gift card for iTunes or Google Play that you can use to get some Gold with via the in-game shop.
In total, that's more than $200 worth of gift cards that I used to buy 2,000 Gold with – without spending one single dollar of my own in just one month!
Hack Your Level For More Gold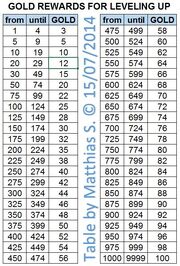 You get insane much Gold for leveling up by doing races and you really need to do that, it's up to 100 Gold per new level.
For the later se,ries you will need a couple thousand Gold (in total you need about 9,000 Gold minimum to get all the necessary cars so saving it early is what you will need to do!
From time to time you get a free Agent that will grant you twice the fame for your race that you should use for endurance races or long races to boost your level.
Complete Series With 100%
You will get 50-60 Gems in total by getting 100% in a series, so not only do the races you need to get to the next series, go for the 100% finish for the extra Gold – often enough that's just a few additional upgrades on your car and you can continue using that car in the optional series that get added to Real Racing 3 frequently.
In addition, you wil also get Gold from achievements, Online Multiplayer and watching ads in Real Racing 3, but I think this is nothing I need to specifically describe here 🙂